Our holistic solutions for a future-proof digitization of your negotiation structures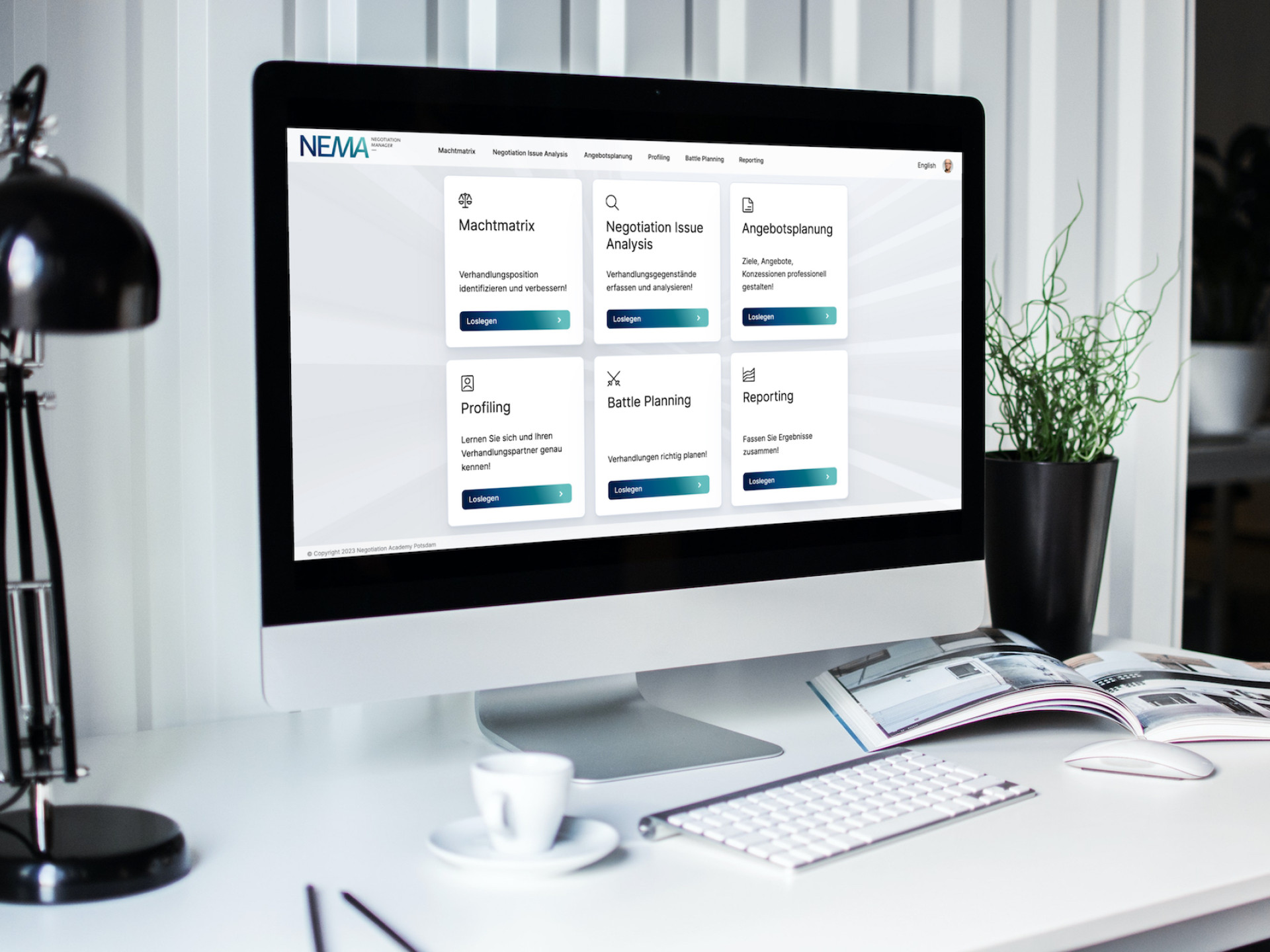 Digitalization is changing the way negotiations can be prepared, conducted and controlled.
However, the use of digital technologies not only poses challenges for companies, but also offers outstanding opportunities to conduct negotiations more efficiently and effectively.
NAP
NEMA
The NAP has developed the NEMA, a special software for digital negotiation preparation that enables companies to implement and optimize digital negotiation management. Through our unique intra- and interlogics, an efficient and at the same time effective analysis of every negotiation situation takes place.
The digital negotiation coach thus guides you interactively through the NAP methodology and manages your negotiation analysis, preparation and also negotiation controlling. Thus, a personal negotiation coach digitally accompanies you through your negotiation, can point out hidden blindspots and enables you to follow a structured and scientifically validated approach. The storage of the data is helpful for future negotiations, acts as a NEMA-Wiki and can be fed into standard sales software through open interfaces.
NAP NegoBots
The NAP offers digital solutions to optimize your negotiations with its specially developed NegoBots. Digital negotiation agents enable you to improve your negotiation performance while increasing efficiency. The negotiator can transfer large parts of the work to the autonomous system in structured and standardized negotiation processes and thus has more time for complex issues and the control of further negotiation activities. The automation of negotiations becomes reality with the NAP NegoBots.
NAP Dashboard
A large amount of data is generated in the process of preparing and conducting negotiations. This data is currently hardly used by companies. The innovative NAP Negotiation Dashboard structures all negotiation data and prepares it graphically for further use, such as promising package solutions. With the help of the NAP Dashboard, individual learnings as well as strategic-organizational implications can be generated from your past negotiation data.
NAP
Booklets
The How-To Guide to Negotiation Management
The NAP has developed a comprehensive step-by-step guide for negotiators to apply the NAP methodology independently in their own negotiation situations. The NAP booklets are your helpful digital companion for negotiations and, with their high level of information and detail, deepen your understanding of relevant functions and facets of the NAP methodology approach. Numerous application examples and success stories show you the various possibilities of the NAP methods and you are additionally guided in the direct application of the NAP methods through customizable templates. The results lead you to important implications for the execution of the upcoming negotiation and guarantee you an optimal preparation.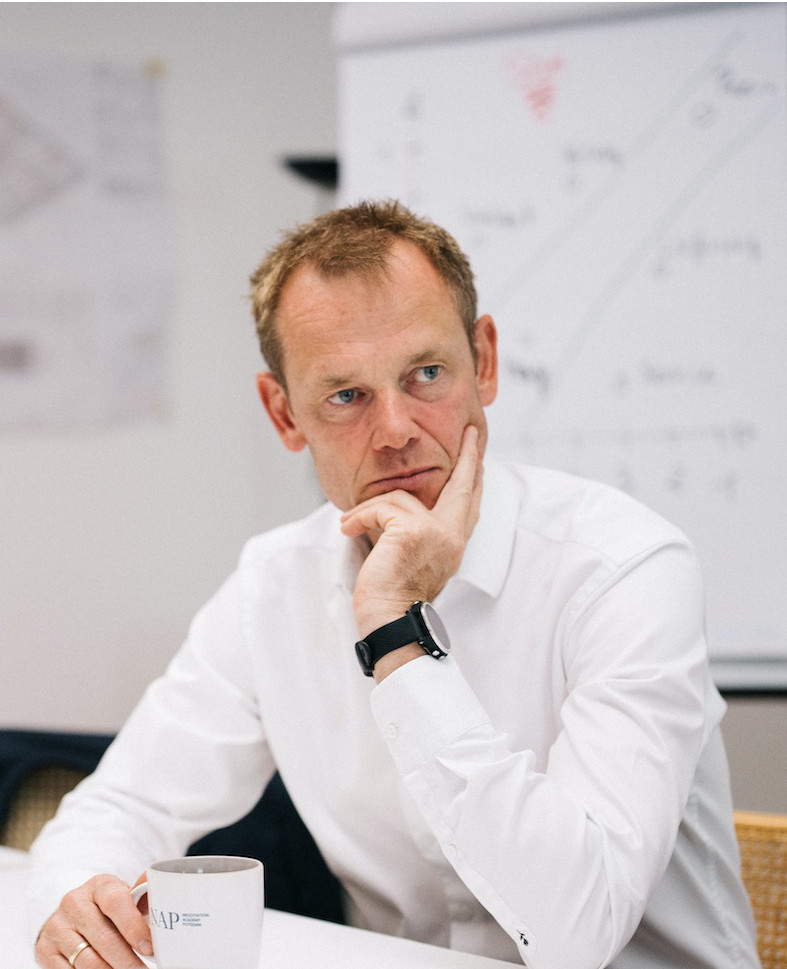 Digitization and AI offer incalculable advantages in almost all areas of business today. We believe that these digital potentials must finally be leveraged in the area of negotiation as well!
Are you interested in our digital solutions?
Feel welcome to contact us by e-mail, phone or via our contact form.