NEMA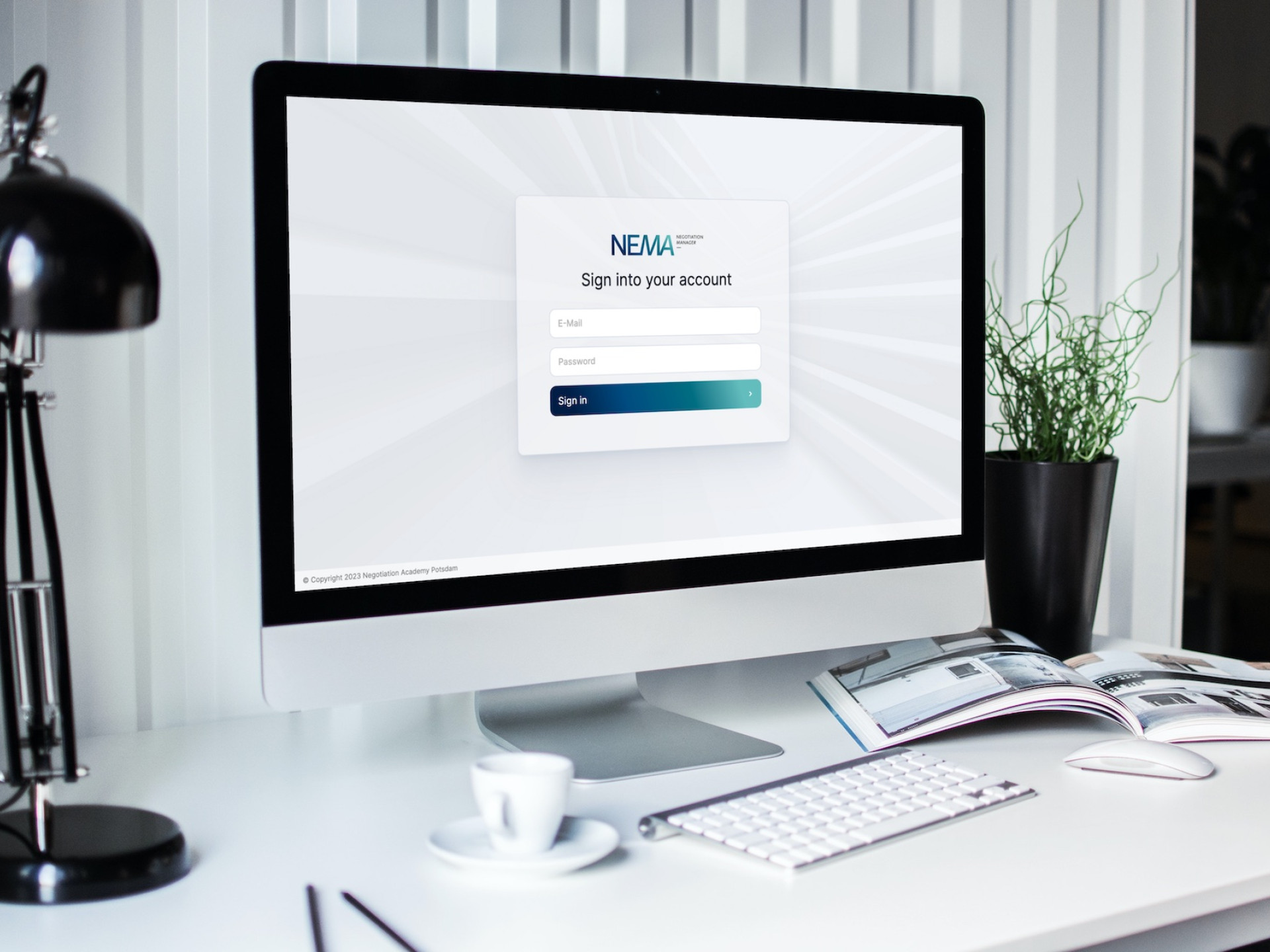 The NEMA is an innovative software solution that supports negotiators in optimally preparing for upcoming negotiations. Scientific studies conducted by NAP Research show that the use of NEMA leads to a significant improvement in negotiation results.
In recent months, the NAP has developed a version of the NEMA for a DAX company that is tailored to the company and its processes. Experience has shown that, in addition to effectiveness, efficiency gains in preparation can also be achieved.
Accompanying training, ongoing updates and further developments round off the implementation of the system. The storage of negotiation-specific data enables the future creation of a negotiation dashboard to identify negotiation trends. Likewise, the software has open interfaces to be linked with sales and purchasing management software.
The NAP
You want to learn more?
Then visit our negotiation trainings or contact us.